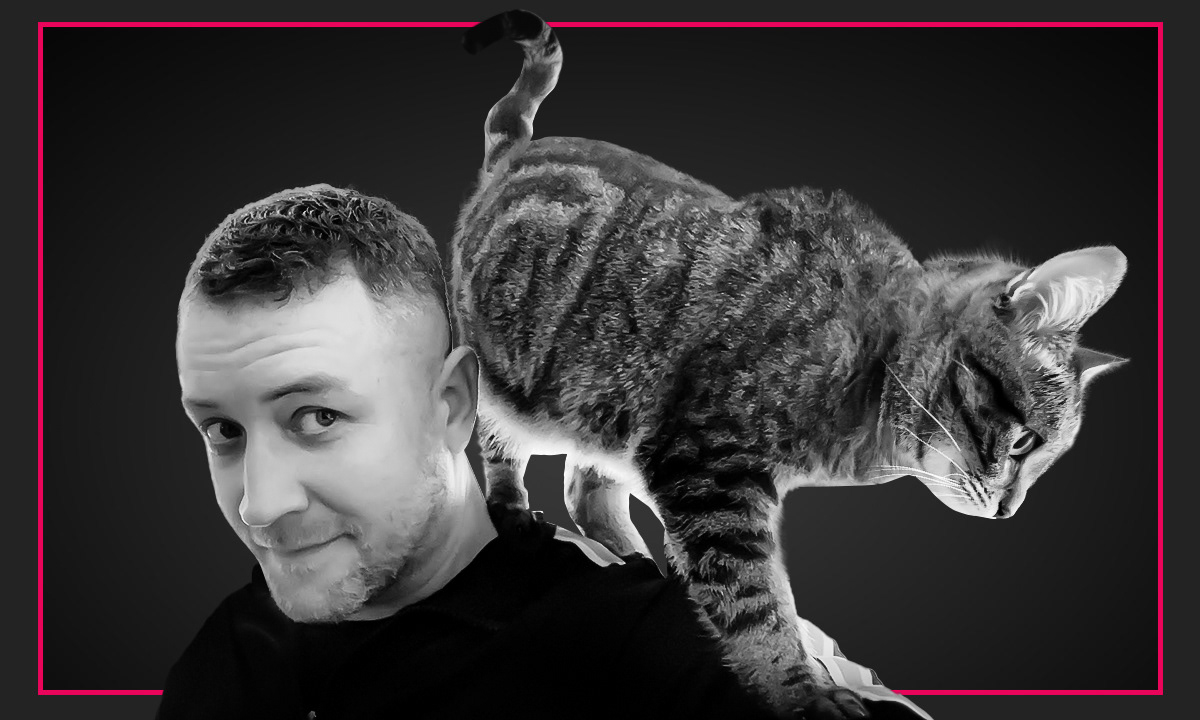 Hi there. My name is Frederic and I'm a French motion designer based in Paris.
After working for 16 years with 3 different companies, I'm taking the freelance leap with Fmotion.
Throughout my career and thanks to the amazing people I had the chance to work with, I learn a lot about design, editing, writing and motion graphics.
Today, I want to be a Houdini focused 3D motion designer. I still have a lot to learn, but I'm very driven and passionate about it. 
Some personal stuff:
I was born in 1982 in Bourges, I'm gay 🌈, I love cats 🙀, I play maracatu and samba in a batucada band 🥁, I practice sports every day 👟, I love English, science, science-fiction, politics and I'm a magic the gathering player.
And sorry for my French readers but at least, you won't have to worry about my English if you hire me
😊
.